Big W customer shares how she saved $1262 on Bonds buys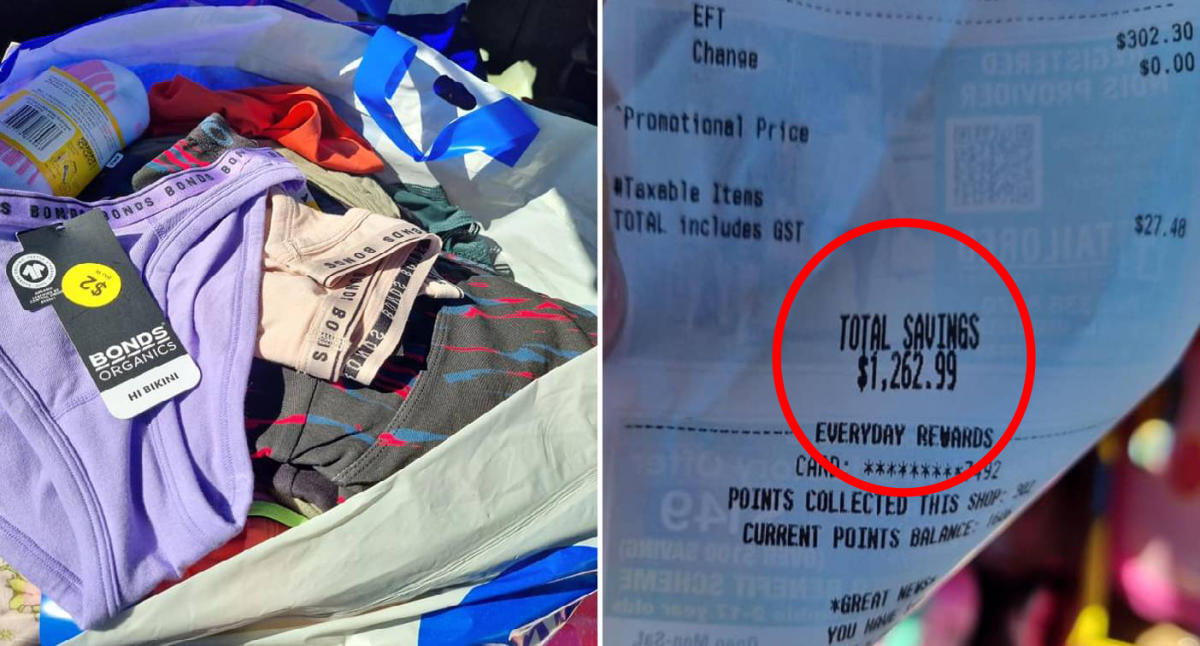 Some of the links in this article may return revenue to Yahoo News Australia. For more great shopping content, check out our online shopping page.
Big W customers are taking to social media to rave about their savings, as an in-store Bonds clearance is advertising products as low as $2.
An…