DEES V LIONS MATCH MOVED TO SYDNEY The AFL has announced that the Melbourne ver…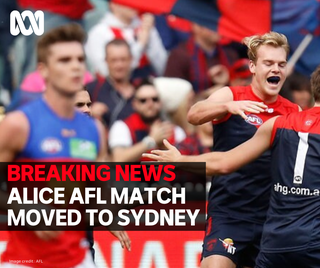 DEES V LIONS MATCH MOVED TO SYDNEY
The AFL has announced that the Melbourne versus Brisbane clash scheduled for Friday night in Alice Springs has been moved to the Giants Stadium in Sydney.
The date and time of
the match remain the same, with the first bounce at 7.10pm ACST.
The change in venue is a result of the ongoing state border restrictions in response to the Victorian Covid lockdown.
Travis Auld from the AFL said "the AFL will continue to work with the Government and clubs to bring matches to Darwin and Alice Springs later in the season".