Drought to deluge: border river floods destroy farmers' first good crop in years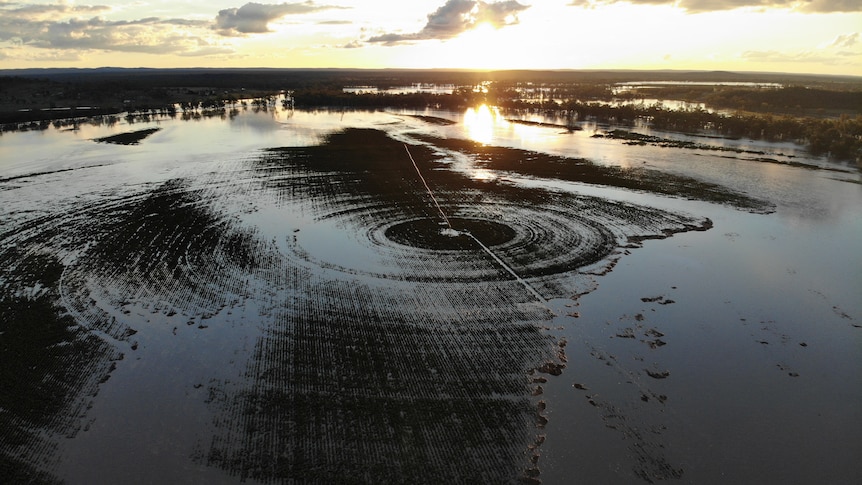 Major flooding has dealt a savage blow to drought-stricken farmers by destroying their first decent crop in years.
Key points:
Major flooding has destroyed millions of dollars worth of crops
The inundated farming region has been in drought since 2014
Farmers are blaming the BoM for inaccurate and slow flood information
Flooding inundated farms and decimated millions of dollars worth of crops on properties beside the Dumaresq River along the Queensland and New South Wales border.
Farmers are also accusing the Bureau of Meteorology (BoM) of failing to provide accurate or timely flood warnings and river height data.
Two floods and drought in a…