Fishermen's 400kg shark catch sparks debate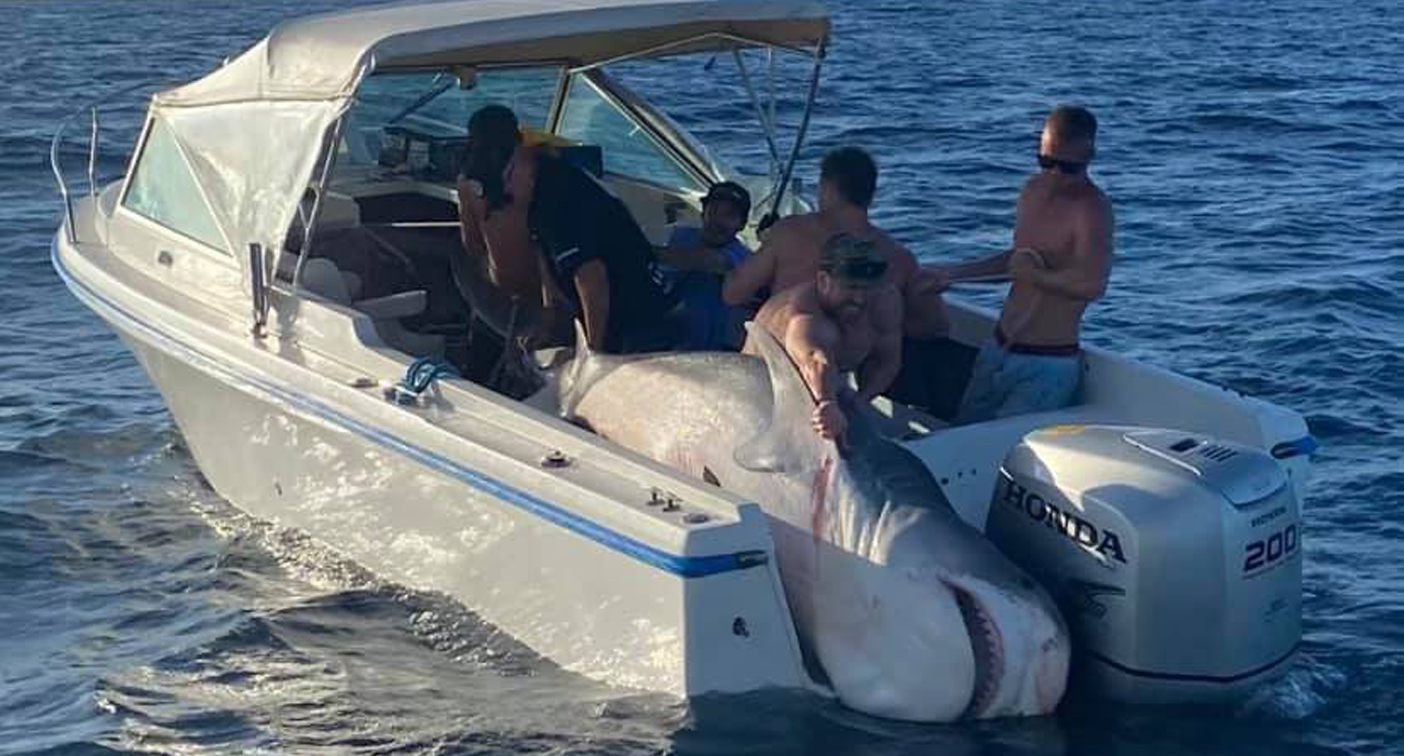 The killing of a massive 400-kilogram shark by Aussie fishermen has sparked furious debate online.
An image shared on Facebook shows six men struggling to keep the heavy shark on board a small boat as they made their way back to shore.
The large tiger shark caught on Sunday by Dark Horse captain Paul Barning and his crew between Botany Bay and Port Hacking weighed in at a massive 394.5 kilograms.
While many comments left on the Port Hacking Game Fishing Club's social media page were in awe of…